Welcome to my world on the water.

Anthony Hunt (also known as 5 oz. on the FLW Pro Bass Tournament Fishing circuit) acquired his love for the outdoors and the sport of bass fishing at the age of five. Growing up in a household of five boys and one super mom leading the pack, Anthony's competitive streak came early as he constantly practiced to surpass his older brother Arblee, who was the stronger natural talent when it came to fishing and cooking (Anthony's other passion).

5oz. was the first professional angler to compete on the Food Network

Anthony understood the need for education and cultural growth, so in 1994 he and older brother Arblee packed up and never looked back. Four years of culinary school and stints in Pennsylvania, Maryland, Florida and California have forged him into one of the top private chefs in the business. His biggest influence in his career path was likely his dad and uncle, who both served in the military and were both chefs. But one of Anthony's main reasons for working so hard was strictly to pay for his first love - fishing.

Three wonderful sons and one baby girl Clara, who's named after his mom, call Anthony Daddy. Along with a successful career as a private chef, he's more focused than ever! Hunt also teaches at ChefTrainers.com, his own company dedicated to teaching advanced culinary techniques to hobbyists and professionals alike. And rest assured, Anthony is making a huge Impact on the Pro Bass Tour.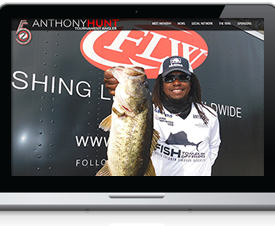 I've taken my career to the next level with my angler website from Pro Sites Unlimited. Stay posted for tournament trail updates, new sponsor releases, blog posts, photos, videos and much more. …
read more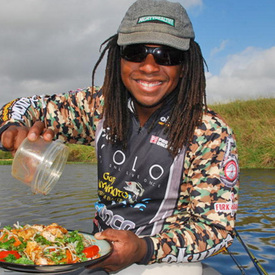 As a professional bass fisherman, Anthony Hunt knows all about competition and doing what it takes to be successful. As the corporate pastry chef for The Restaurant People's Fort Lauderdale esta…
read more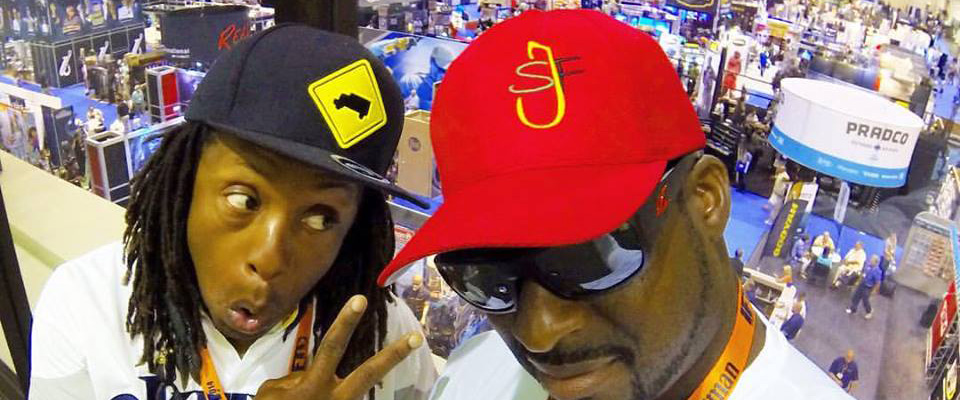 Social Network
facebook

follow me @







#AllergicToGivingUp

email me @
Tournament Schedule

DATE

EVENT/LOCATION

TOURNAMENT TRAIL

RESULTS

01/04/18

Lake Okeechobee
Okeechobee, FL

FLW Costa SE

01/13/18

Kissimmee River
Lake Wales, FL

T-H Marine BFL

02/10/18

Lake Okeechobee
Clewiston, FL

T-H Marine BFL

03/01/18

Lake Seminole
Bainbridge, GA

FLW Costa SE

03/17/17

Lake Okeechobee
Okeechobee, FL

T-H Marine BFL


04/05/18

Santee Cooper
Summerton, SC

FLW Costa SE

04/14/18

Lake Okeechobee
Clewiston, FL

T-H Marine BFL

09/22/18

Lake Okeechobee
Okeechobee, FL

T-H Marine BFL

 

 

 
Sponsors
click logo to visit website